02 sep 2021

01 aug 2021

01 jun 2021
Show all

30 jun 2018

30 jun 2018

11 oct 2017
Show all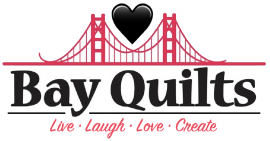 Unfortunately, due to COVID-19 we are NOT offering any workshops at this time.
Protecting our customers, employees, and community is the most important thing to us. At this time we are not offering any workshops but hope to resume workshops in January of 2022.
We are very much looking forward to having workshops again at the shop and hearing the creativity and laughter from the students in the the workshop loft flows freely into the store.In the meantime, feel free to bring your projects into the shop! We are always here to help you with any of your sewing needs and try to help you with any questions you may have. We also LOVE seeing what everyone has been creating. It is always our favorite part of the day when someone brings in a quilt or project to share with us. 
Make sure you are signed up for our newsletter to be informed about future workshops and events at the shop or check back here. We will be making regular updates to keep everyone informed of upcoming workshops and events at Bay Quilts.  Thank you so much for your patience and understanding as we navigate through this process.
Take care and be safe!
No products found